Millions of tracks
Virtual Jukebox is a leading background music service that puts millions of tracks at your (and your customers') fingertips.  Encompassing all popular genres, it's backed by what is among the most comprehensive music libraries in the world, containing every chart hit EVER, from the obscure to the unforgettable.  The service is automatically updated weekly to offer the freshest sounds as well as golden oldies, with 10,000 new songs added on average every month.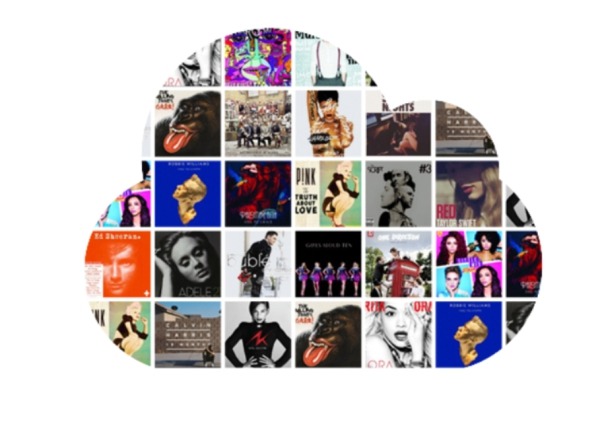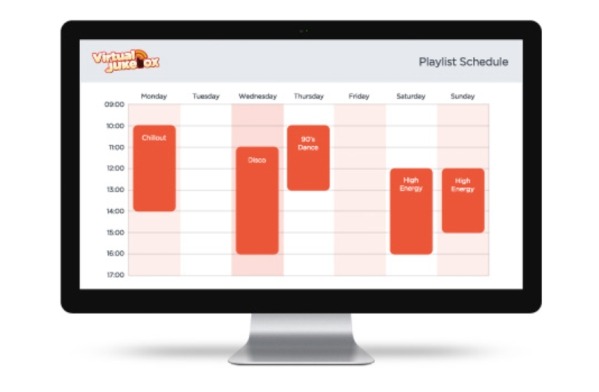 Complete remote control
Manage playlists at genre, artist or track level, combine with self-updating playlists (such as the current chart), and use the built-in time and day scheduling to create just the right atmosphere for any occasion.
Create custom playlists  based on your favourite tracks
Change musical styles at any time of the day
Robust hardware
Virtual Jukebox is powered by the CUBE. Designed for simple installation, the Virtual Jukebox CUBE simply plugs into your existing sound system using standard RCA audio connectors (provided) and links directly to your broadband router to gain internet access.
 solid state technology, no moving parts
maintenance-free
up to 3 years warranty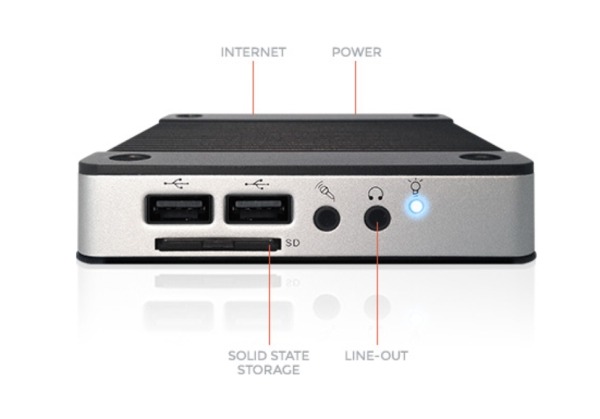 Interactive Music
Virtual Jukebox allows customers to control the music via their smart phone – emulating the much loved format of the traditional jukebox without the need for coins.  There's no need to download an app: customers access the intuitive, fast-loading interface by scanning a QR code or sending a text message.  They can search for their favourite songs from the comprehensive library in just a few taps, as well as see what's on, recently played and up next.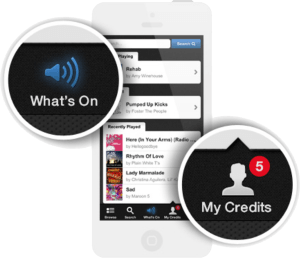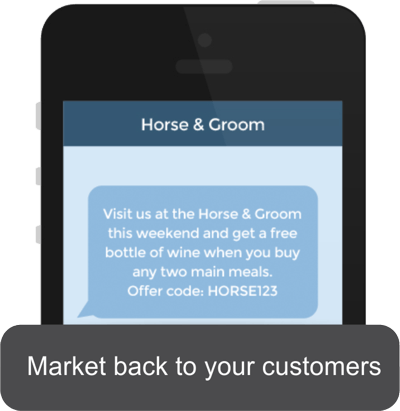 Marketing at your fingertips
Virtual Jukebox is a proven, effective and inexpensive way of enticing more people through your door, more often.  Because we capture data from everyone who uses the service, Virtual Jukebox can actively support your direct marketing strategy. Broadcast SMS messages to your customers in a matter of seconds – ideal for drawing their attention to special events or promotional offers.  Customers can choose to unsubscribe at any time (although typically less than 2% do).
Earn revenue from requests
If you're looking for an attractive new revenue stream or simply want to increase your jukebox takings, Virtual Jukebox offers an innovative, industry-leading pay-per-play option.  By setting your own price points, customers can buy credits via their smart phones using the latest secure mobile payment technology – either by charging their usage to their debit/credit card or via their PayPal account.
create free vouchers for promotions

donate proceeds to local charities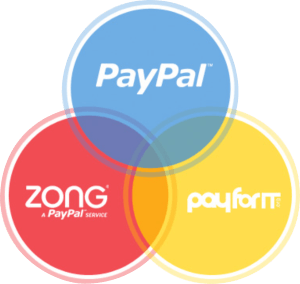 Choose from 3 service levels: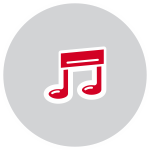 Background Music
Unlimited music
Weekly updates
Online control panel
Playlist management
Predefined channels
Playlist scheduling
24h support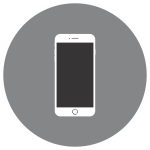 Interactive Music
Mobile jukebox interface
Works on all smartphone
Block unwanted tracks
Suggested tracks
Your own SMS keyword
SMS marketing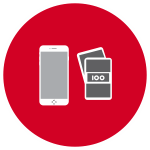 Pay-Per-Play
Multiple price points
Payment by PayPal, debit, credit, voucher code
Jump the queue
100% net pay-out